HUMAN PHARMA
Combating a
"threat to global
health security"
Humanity is threatened by a dangerous public-health relapse. Infections once considered under control, and even routine surgeries, can once again become life-threatening — all because of bacteria that are becoming increasingly resistant to antibiotics. That's why Boehringer Ingelheim is helping lead the fight against these "superbugs."
What doesn't kill you makes you stronger. It might sound like time-honored truism. But it accurately describes how microscopic bacterial pathogens have been evolving and growing ever more virulent over the past few decades by becoming resistant to antibiotics.
For doctors and patients, it might start innocently enough. A sick person begins a course of antibiotics to fight a bacterial infection but starts feeling better and doesn't finish the treatment — leaving some particularly resistant bacteria alive. These surviving specimens then have the opportunity to multiply and spread inside the patient before infecting other people. Repeat this process often enough and this particular strain of bacteria will eventually develop a resistance to the antibiotic that was initially used to fight it. The result: a superbug.
Bacteria are developing anti-microbial resistance (AMR) faster than ever before – a situation that the World Health Organization (WHO) is calling a "threat to global health security." Today, more than 1.2 million people die each year because of AMR, a grim number the UN predicts could exceed 10 million by 2050.
AMR can make complications related to injuries, cuts and common diseases like diabetes far more dangerous. And it has the potential to turn routine procedures like C-sections and hip replacements into life-threatening endeavors.
This mounting threat is why Boehringer Ingelheim is playing a leading role in the global fight against AMR, through partnerships and funding aimed at taking a more precise, science-driven approach to diagnosing and treating bacterial infections.
The contributing causes
There are several reasons AMR has been on the rise – most notably because an estimated 50 percent of people who are being prescribed antibiotics do not necessarily need them. Each dose puts a variety of germs into contact with the antibiotic, which then provides the opportunity to develop resistance.
The trend is also driven by extensive use of broad-spectrum antibiotics in livestock herds. For many years, Boehringer Ingelheim has been dedicated to researching how antibiotics can be administered to livestock in a way which prevents the development of AMR.
Around the world, though, the threat continues. In its 2019 report to the Secretary-General of the United Nations, the Interagency Coordination Group on Antimicrobial Resistance (IACG) called for urgent action against AMR: "There is no time to wait. Unless the world acts urgently, antimicrobial resistance will have a disastrous impact within a generation."
Toward more precise diagnoses
In June 2022, Boehringer Ingelheim established the joint venture Aurobac Therapeutics SAS, in partnership with leading biotech companies Evotec and bioMérieux, to confront this enormous challenge. The joint venture's ambitious goal: to develop effective antimicrobial substances to modify treatment regimens, while reducing the risk of anti-microbial resistance.
Too often, under current medical practices, a wide range of infections are treated with broad-spectrum antibiotics, which – as the name suggests – are not aimed at specific bacteria.
"We want to shift the strategy related to antibiotic treatment regimens, which currently lean heavily on empirical approaches using broad-spectrum and unfocused medicines," says Michel Pairet, Head of Innovation at Boehringer Ingelheim and a Member of the Board of Managing Directors. "The goal is to turn this into a precision approach."
In practice, the process would begin with a detailed diagnosis and an analysis of the pathogen and its properties. The patient could then be treated with a so-called precision antibiotic, which targets the specific bacteria in question.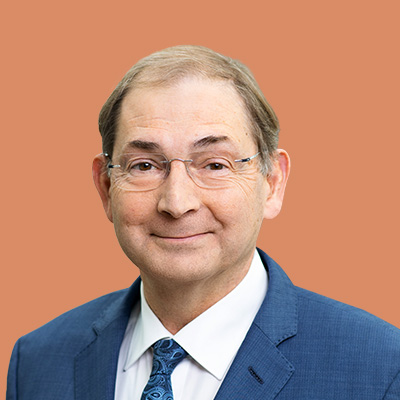 "Aurobac has a very important role to play in the fight against AMR."Michel Pairet,
Head of Innovation at Boehringer Ingelheim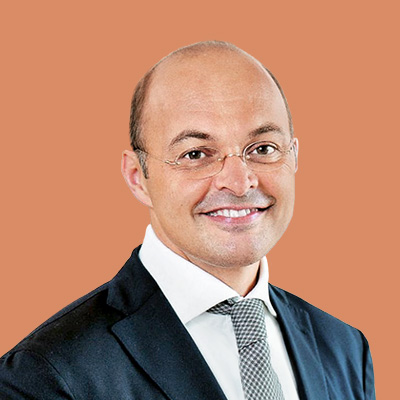 "We employ a modality-agnostic approach that is perfect for developing targeted antibiotics."Werner Lanthaler,
CEO Evotec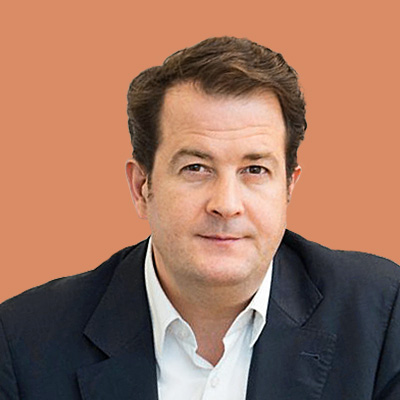 "Our role in the joint venture is to develop and commercialize diagnostic tests."Alexandre Mérieux,
Chairman and CEO of bioMérieux
A powerful team, with complementary expertise
Aurobac's ambition is no less than a paradigm shift in the use of antibiotics. As the leading investor, Boehringer Ingelheim has provided 30 million euros of the Lyon-based joint venture's funding of 40 million euros. Evotec and bioMérieux have contributed 5 million euros each. The joint venture provides the three partners with an opportunity to take full advantage of their combined expertise and opens new avenues for research.
bioMérieux has a wealth of expertise in the diagnosis of anti-microbial resistance. The company already provides a range of comprehensive integrated diagnostic solutions that help treatment providers make more targeted use of antibiotics. "Our role in the joint venture is to develop and commercialize diagnostic tests," says Alexandre Mérieux, Chairman and CEO of bioMérieux. That includes developing "companion diagnostics" which help match patients to specific medicines, Mérieux says.
Evotec, meanwhile, brings to the partnership a leading global platform for combating infectious diseases. With more than 200 researchers investigating novel anti-infectives, the company has extensive expertise and experience in dealing with a wide range of substance classes.
"At Evotec, we employ a modality-agnostic approach for developing precision medicines, including targeted antibiotics," explains Werner Lanthaler, Evotec's CEO. "That gives Aurobac the platform it needs to succeed in the fight against anti-microbial resistance through new pathways and substances."
Why antibiotic resistance develops and spreads
Misuse to fight diseases like colds and flu
Used for prevention instead of treatment
Poor infection prevention and control
Antibiotics misuse and overuse
Much-needed investments
Boehringer Ingelheim also sees its investment in Aurobac as an opportunity to close a widening and dangerous research gap. Globally, antibiotics research has actually declined over the past 20 years, despite the urgent need for innovation in the field. Boehringer Ingelheim is combating this trend in various ways.
The company's Research Beyond Borders team has been active in the field for years. And Boehringer Ingelheim and the Boehringer Ingelheim Venture Fund have each contributed 50 million euros to the AMR Action Fund, a broad-based coalition that includes other pharmaceutical companies and institutions including the European Investment Bank (see below).
Aurobac now adds a powerful new weapon to the arsenal.
"Aurobac has a very important role to play in the fight against AMR," says Mr. Pairet. "Our aim is to accelerate innovation in the AMR space, bringing together complementary competencies to be able to accelerate innovation in this field and make antimicrobial therapy highly effective and targeted."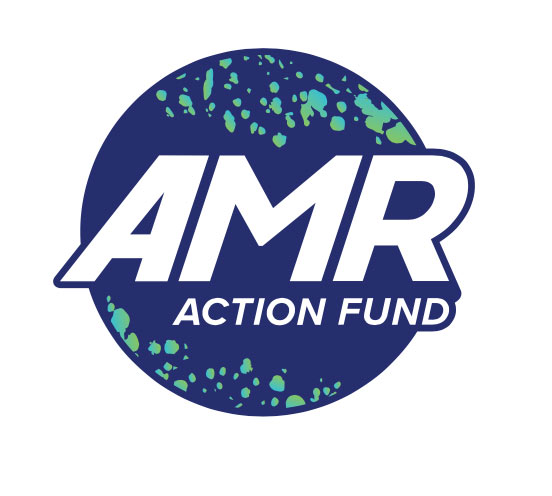 AMR Action Fund:
Billions injected
into research
Boehringer Ingelheim's engagement in the international AMR Action Fund includes a 50-million-euro investment by the company itself and another 50 million euros by the Boehringer Ingelheim Venture Fund.
In the short term, every doctor's office can play their part in preventing anti-microbial resistance (AMR) by prescribing antibiotics only when they're needed. Over the medium to long term, however, the medical community needs new treatment options to combat AMR and prevent the development of new resistances.
That's exactly what the AMR Action Fund is all about – fostering the development of new antibiotics and supporting the companies involved in this research. The fund's ambitious goal is to see two to four new antibiotics approved by 2030.
Certainly, the fund has the potential and wherewithal to achieve that goal. To begin with, it's a huge investment vehicle: Several pharma companies and institutions like the European Investment Bank have injected more than a billion euros in the fund. That include Boehringer Ingelheim and the Boehringer Ingelheim Venture Fund, which have contributed 50 million euros each — among the fund's biggest investments.
Beyond money, though, the fund brings together the best competencies of many companies, tapping into the most creative approaches coming from academia and biotech, while sharing the risks and burdens.
Continue research despite financial risks
The purpose of the AMR Action Fund is to ensure that companies continue to research new antibiotics despite the business risks. It provides financial support and expertise for a range of smaller biotechnology and pharmaceutical companies devoted to developing new antibiotics. The AMR Action Fund's successful and more experienced investors also have much to offer in this regard – from helping with the search for new substances to providing scientific advice and support with management decisions.
The AMR Action Fund is committed to closing a dangerous gap that has widened further in recent years. The number of multi-resistant bacteria is on the rise while fewer and fewer new antibiotics are being developed. By providing support for companies carrying out this research, the AMR Action Fund intends to restore the scientific balance and counteract the increasing prevalence of resistant microorganisms. Together, Boehringer Ingelheim and the Boehringer Ingelheim Venture Fund are helping the AMR Action Fund confront this public-health threat for the benefit of the world's people.