SUstainable development
Thinking in
Generations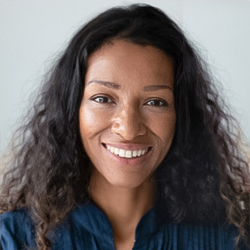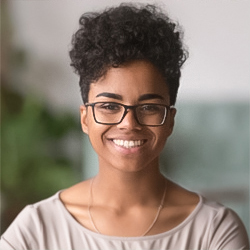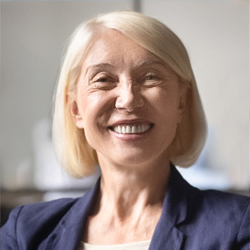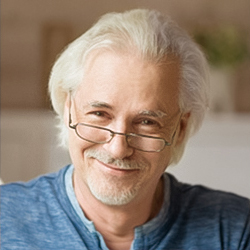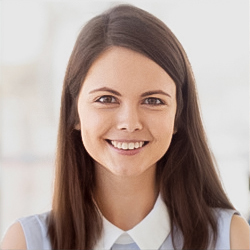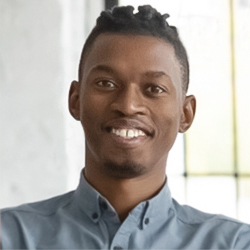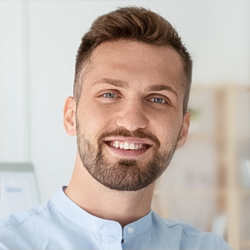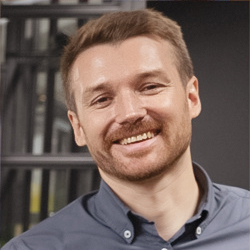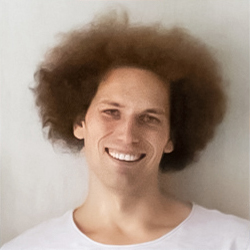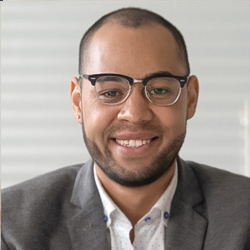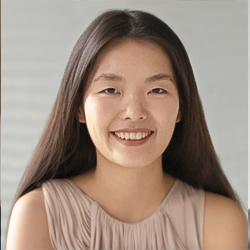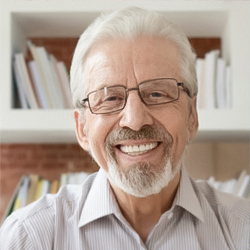 For generations, Boehringer Ingelheim has been working to improve the health of humans and animals. Sustainable development is at the heart of the company and is a journey which started with the founding of the family-owned company in 1885. In 2021, all initiatives relevant to sustainable development were incorporated into one company-wide framework entitled "Sustainable Development — For Generations" with three pillars: More Health, More Potential, and More Green.
Thinking in and for generations has been at the heart of the sustainability approach of Boehringer Ingelheim from the very beginning. Over the years, the understanding of sustainable development has gradually changed and transformed, becoming wider and going deeper. In the founding years of the company, the concept was closely tied to employee well-being. The company founder Albert Boehringer introduced affordable housing, health insurance, and paid annual leave for his employees. In doing so, he fostered a strong sense of community that has lasted until today.
The global expansion of the company over time led to a growing cultural diversity, which shaped its profile and created awareness for global societal challenges. Boehringer Ingelheim became active in the Animal Health business in 1955. This combined focus on both Human and Animal Health, as well as the implicit link to environmental impacts, is particularly relevant for the approach Boehringer Ingelheim takes. Related issues include access to healthcare and tackling non-communicable and infectious diseases for both humans and animals, for example.
The 1990s marked a significant turning point for the global sustainable development agenda: Following the Rio Conference in 1992, the creation of a more just, peaceful, and sustainable world became the mission for the approaching 21st century. At Boehringer Ingelheim, this led to an increase in initiatives, which have further driven sustainable development at the company, from a variety of different angles.
These diverse initiatives provide the basis for the new company-wide framework. "'Sustainable Development – For Generations' is firmly anchored in the company's heritage and drives it in the future. As a family business, we think in generations, serve mankind, and are respectful of our resources. It is the logical next step to advance our sustainability culture through engaging with our employees and partners," says Eduardo Lioy, Head of Corporate Sustainable Development at Boehringer Ingelheim. Launched in 2021, this framework increases the existing commitments of Boehringer Ingelheim to sustainable de­velopment and classifies them according to three pillars. These encompass existing and new healthcare initiatives (More Health), expand societal initiatives (More Potential), and deepen environmental initiatives (More Green). They are aligned with the United Nation's Sustainable Development Goals (UN SDGs) for a more sustainable world. For now and generations to come.
Learn more about Sustainable Development
NCD. Three letters, yet 41 million lives lost. Every year, the World Health Organization attributes 41 million deaths to non-communicable diseases (NCDs) such as diabetes, stroke, or cancer. These diseases can be traced back to exposure to certain risks (i.e. air pollution), unhealthy lifestyles, genetic dispositions, etc. An unbalanced diet, insufficient work and exercise habits as well as unfavorable living environments, increase the likelihood of being affected by an NCD. Regardless of the reason, access to healthcare presents a major obstacle in tackling NCDs. This obstacle and other health challenges beyond NCDs call for enabling more health – in the form of sustainable health solutions.
Pharmaceutical companies play an important role here, as Henrik Finnern, Global Lead of the More Health pillar, points out: "NCDs make up 85 percent of our medicines portfolio. This is why, together with our researchers, partners, and patients, we continuously develop the initiatives we have been driving for years, while defining new goals for further progress." Boehringer Ingelheim aims to invest 35 billion EUR in innovation and research by 2030 to help minimize the impact of NCDs. Moreover, the company has committed to expanding NCD healthcare for 50 million people in vulnerable communities. Successful initiatives like Angels (see info box) will be key to achieving these goals.
In addition, infectious diseases remain a critical issue worldwide. Using its expertise in both human and animal health, Boehringer Ingelheim is investing 250 million EUR in partnerships to combat infectious diseases across species. These efforts also build upon existing initiatives, which include Animal Health programs against rabies or the Last Mile Initiative. Stretching across six countries in sub-Saharan Africa, Last Mile has supported over 30,000 farmers to optimize the health and productivity for their livestock.
DID you know that
since its start in 2016, the Angels Initiative has helped over 6,300 hospitals (and more than 72,300 healthcare providers) in 144 countries worldwide to optimize stroke care. Patients can be treated better and faster, positively impacting the health outcome of around 7.46 million people to date. Improved stroke care was enabled by supporting multi-disciplinary stroke teams with access to consultants, education, standardization tools, best practices, and quality monitoring processes.
Angels recently received the prestigious Stroke Service Award of the World Stroke Organization for its impact on patient care, with the explanation that "the Angels Initiative achieved more for stroke care in LMICs (Low-Middle Income Countries) than any other international project before". It is the first time for this award to be given to an industry initiative.
In 2021, we continue to see vulnerable communities being marginalized and facing growing challenges in areas of health, education, work prospects, living conditions, societal inequalities, and poverty. The COVID-19 pandemic constituted a major setback for the fight against poverty: In 2020, global extreme poverty rose for the first time in 20 years. In these times of increasing challenges, the world is also looking for ways to tap into more potential – for individuals and for communities.
"We believe that all of us can play a role in tackling challenges," says Robert Shaw, Global Lead of the More Potential pillar, "and Boehringer Ingelheim has a strong commitment to our people. For us, our focus lies on providing the best conditions for our people, communities, and partners along our value chain, to enable them to reach their full potential."
Therefore, Boehringer Ingelheim continuously increases its efforts in diversity and inclusion, human rights, and ethics. Current company initiatives form a vital part of that mission. One example is the BE SAFE program for workplace safety and employee well-being. After 12 years, the program has reduced accidents by 60 percent, and during the COVID-19 pandemic has engaged employees on mental health awareness. Another example is Boehringer Ingelheim's global Diversity & Inclusion (D&I) framework. This approach is aimed at nurturing a diverse, open, collaborative, and inclusive culture and continuously implementing D&I principles throughout our value chain. For example, the company extensively educates and trains leaders and employees on unconscious bias as well as inclusive behaviors and language, which is just one step to ensure that all employees, customers, patients, and stakeholders feel included, heard, and appreciated.
Meanwhile, communities are at the core of the company's flagship initiative Making More Health (MMH). In 2010, Boehringer Ingelheim and Ashoka, the world's largest network of social entrepreneurs, jointly created Making More Health, a long-term partnership that seeks to improve healthcare for people, animals, and their communities. The initiative focuses on connecting innovative solutions with business expertise to address complex healthcare challenges and create systemic change. To date, MMH has supported 12 social enterprises and 120 social entrepreneurs, to impact over 10 million people worldwide. Ambitions are increasing. To achieve more potential.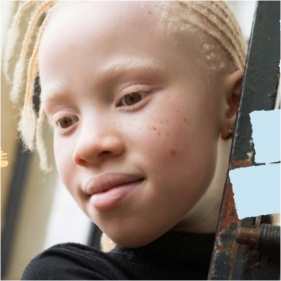 Making More Health
Together 2021
In November 2021, Boehringer Ingelheim and Ashoka organized Making More Health Together, a convention to co-create sustainable solutions for communities.
In November 2021, Boehringer Ingelheim and Ashoka, the world's largest network of social entrepreneurs, celebrated Making More Health Together 2021 – a two-day virtual event focusing on the empowerment of social entrepreneurship and topics relevant to human and animal health as well as social innovation. Over 1,800 participants from academia, non-profit, industry, and political sectors registered to engage, collaborate, and network towards one common goal: finding more sustainable solutions for the most pressing healthcare issues of our time.
In approximately 40 sessions, participants had the opportunity to learn more about the history behind the creation of MMH, achievements and milestones over the past decade, current projects and new initiatives. Aside from the exciting stories of MMH founders Jean Scheftsik de Szolnok and Arnaud Mourot, Vice President of Ashoka, many social entrepreneurs and Boehringer Ingelheim employees shared their innovative ideas and highlights of the collaboration between and within MMH.
Transforming Lives Through Better Health
The people who joined this event shared one common goal: to think "out of the box" and create innovative health solutions to their communities' needs, by making prevention and treatment simpler, cheaper, and more accessible.
"No one can solve today's immense challenges by themselves. Instead, everyone has skills, expertise, and experiences that can help unlock the tremendous potential collaboration has to create shared value. Events like Making More Health Together can lay the foundation for these partnerships, by bringing together people from different sectors to transform lives through better health," says Dr. Ilka Wicke, Global Head of Making More Health.
Stepping Up, to Achieve Even More
During the convention, Boehringer Ingelheim announced two new initiatives aimed at enabling MMH to achieve even more in the future:
Boehringer Ingelheim Social Engagement: This builds on the MMH Business Accelerator and provides 50 million EUR in financing for impact to social businesses in vulnerable communities through non-traditional financing options, combined with a partnering approach. With this, the company intends to also enable additional funding from other investors and engage with like-minded partners to catalyze expertise.
MMH Connect: The second initiative is an IT platform, designed to better match the skills, know-how, and experience of Boehringer Ingelheim employees with specific social entrepreneurs and projects worldwide, in order to enable more effective matchmaking and better allocate resources.
The goal to become even more environmentally sustainable is the driving force behind the More Green pillar, which continuously looks for ways to reduce the company's environmental footprint.
The goals are ambitious: to become carbon neutral in company operations by 2030 (Scope 1 and 2). While Scope 1 includes all direct emissions from company activities under the control of the company, Scope 2 includes indirect emissions derived from purchased energy and used for company operations. Additional goals aim to reduce the water footprint and protect clean water in the communities in which the company operates; to utilize aspects of circularity to reduce overall operational waste to landfill, as well as applying eco-design and green chemistry concepts to all new products. To foster sustainable thinking even further, there is an internal carbon price of 100 EUR per ton CO₂ emissions for investments and the 'More Green Fund' provides another 130 million EUR for global projects to push sustainability in large-scale projects. Moreover, the 'Clean Water' initiative ensures that traces of pharmaceuticals in wastewater remain significantly below any effect level.
"While our goals may seem ambitious today, we compare our work to being on a journey," explains Ingo Weiss, Global Lead of the More Green pillar, "you start at one point and become more determined because you see new possibilities along the way. Optimally, the journey never ends because we know we can always do more."